Many parents are asking us how they can help educate their children at home.
Start by finding them a quiet space that's theirs. Then set a routine, it can follow the start and finish of their normal school day. However, routines don't work for everyone, and some find it really hard to follow the school timetable at home.  If this is your family, don't worry, find a way that works for you! All schools will make different rules and guidelines but don't as parents beat yourselves up about this – pick your battles wisely and do what you can when you can.
Snacks are great to keep the brain working throughout the day so regular food breaks, healthy snacks as well as the odd biscuit can help keep your child focused.
Look for help, there are lots of great online education resources, we've included some below and your school will probably also make suggestions.
The BBC are stepping up their support with education – their support includes introducing a daily educational programme for different keys stages/year groups, expanding their BBC Bitesize content, increasing their educational programming via BBC Iplayer.  BBC Four and BBC Red Button will be devoting a block of programming each weekday evening to show programmes that support the GCSE and A-Level curriculum. In Scotland, the Scotland channel will support the Scottish NQs and Highers in the daytime.
The BBC Teach YouTube Channel is already packed with useful resources for all ages https://www.youtube.com/channel/UC4KN50fal7f45fx2DqG7ttg/playlists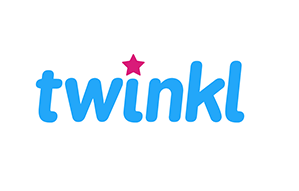 Twinkl have put together some really useful advice for parents and many of their resources to use at home will be familiar with your children as they are widely used in schools https://www.twinkl.co.uk/resources/covid19-school-closures
AudioPi are a provider of podcast content – excellent for those older children who are auditory learners https://www.audiopi.co.uk/
The latest update on the Coronavirus from the National Health Service (NHS) can be found here: https://www.nhs.uk/conditions/wuhan-novel-coronavirus/
The latest update from Public Health England (PHE) can be found here: https://www.gov.uk/government/organisations/public-health-england
We can provide a listening ear and are here to help you, to make the best of an unpleasant situation.
Please give us a call or email us and we will be very happy to advise you on the right Easter courses or help you to arrange for specialist tutors, as appropriate for the individual needs of your child.
Contact us on consultants@independenteducationconsultants.co.uk